PILAH
SOUND SYSTEM & LIVE DUB
Biographie :
1999 : venue successive des Sound System anglais Aba shanti I et Jah Shaka à Lyon. Les basses puissantes et le coté mystique du reggae poussés à leur apogée, c'est une révélation pour Pilah & Nineteendub ! Il fondent ensemble le mythique collectif Dub Addict Sound System en 2000, composé de plusieurs producteurs comme Anti Bypass, Boudou et Roots Massacre, ainsi que les chanteurs Joe Pilgrim et Learoy Green. Ils adaptent en live les méthodes de mixage normalement destinées au studio.
Ses premières productions sortent en 2005 avec Dub Addict Sound System pour la série discographique S.O.U.N.D, et depuis, enchaîne sur plusieurs labels, tels que Jarring Effects, Hammerbass, Sounds Around et dernièrement, présente son nouvel album intitulé O'CLOCK sur Bat Records.
Depuis la sortie de son premier LP "The good, the bad and the addict", la quête de sens à travers les propos musicaux ne cesse de hanter Pilah, cependant, l'heure est venue. On n'ose y croire, on espère, on attend... Ce sont 8 titres originaux qui voient le jour à l'issue de cette rencontre, tous composés lors de sessions dans son propre studio. Son 2ème LP, produit par Bat Records, ne pouvait que s'appeler O'CLOCK, disponible en vinyle le 24 Novembre 2023.
Soyez prêt à monter le son, cela fait des lustres qu'on n'a pas entendu du French Dub novateur!
Discographie :
Albums :
⁃ SHOWCASE#1 (Sounds Around) 2013
⁃ THE GOOD , THE BAD & THE ADDICT Pilah , Joe Pilgrim & Ivanjah (Hammer Bass) 2015

Ep 12'' Vinyles/Digital
⁃ S (Dub Addict) 2005
⁃ O (Sounds Around) 2007
⁃ U (Sounds Around) 2008
⁃ N (Jarring Effects) 2010
⁃ D (Sounds Around) 2014

Ep 10'' Vinyles/digitales
⁃ CURE THEM/DUB CURE/jUGGLER/JUGLER DUB Pilah & Joe Pilgrim (Culture Dub) 2014

Remixes , Compils , Single digital :
- PILE UP DUB Pilah/French Dub System (Wagram) 2004
- WHAT A MALPH Pilah/new Dub excursion (Sounds Around) 2007
- CONSCIOUS MAN Pilah feat Learoy Green/Dub Anthology (Wagram) 2007
- MELVANA IN DUB High Tone/Dub Box (Black Dub) 2008
- GHOST TRAIN Pilah & E.mental/Guns of Brixton/French Dub System (wagram) 2008
- NATION DRONES Roots Massacre & Joe Pilgrim/Dub from the Vaults (Sounds Around) 2011
- STORM Pilah & Learoy Green/Dub from the Vault (Sounds Around) 2011
- RUB A DUB ANTHEM High Tone/JFX 100 (Jarring Effects) 2011
- MUNDHU Brain damage/JFX 100 (Jarring Effects) 2011
- FREEDOM FIGHTERS/ Anti-Bypass (Jfx Dub Store) 2011
- STORM/STORMY DUB Pilah & Learoy Green (Jfx Dub Store/jarring Effects) 2011
- UP AGAINST THE WALL Pilah & Shanti D ((Jfx Dub Store/Jarring Effects) 2011
- LET ME KNOW DUB Anti-Bypass/Roots Defender Hi-Fi (Bababoom Hi-Fi) 2015
- PANNONIAN DUB Pilah/Feday Pacha (Hammer Bass) 2015
- REVENGE OF THE BEES Anti-Bypass/Dub Iquity (Deep Creation Sound)


DEEP DUB
SOUND SYSTEM & LIVE DUB
Pilah mixe en live ses propres productions et propose des sets rugueux mêlant reggae-dub incisif, manipulations électro DIY et les voix de plusieurs chanteurs tels que Rod Taylor, Echo Minott ou encore Shanti D. Il aime bousculer les normes et les genres, en combinant sonorités reggae, dubs corrosifs et arrangements soignés.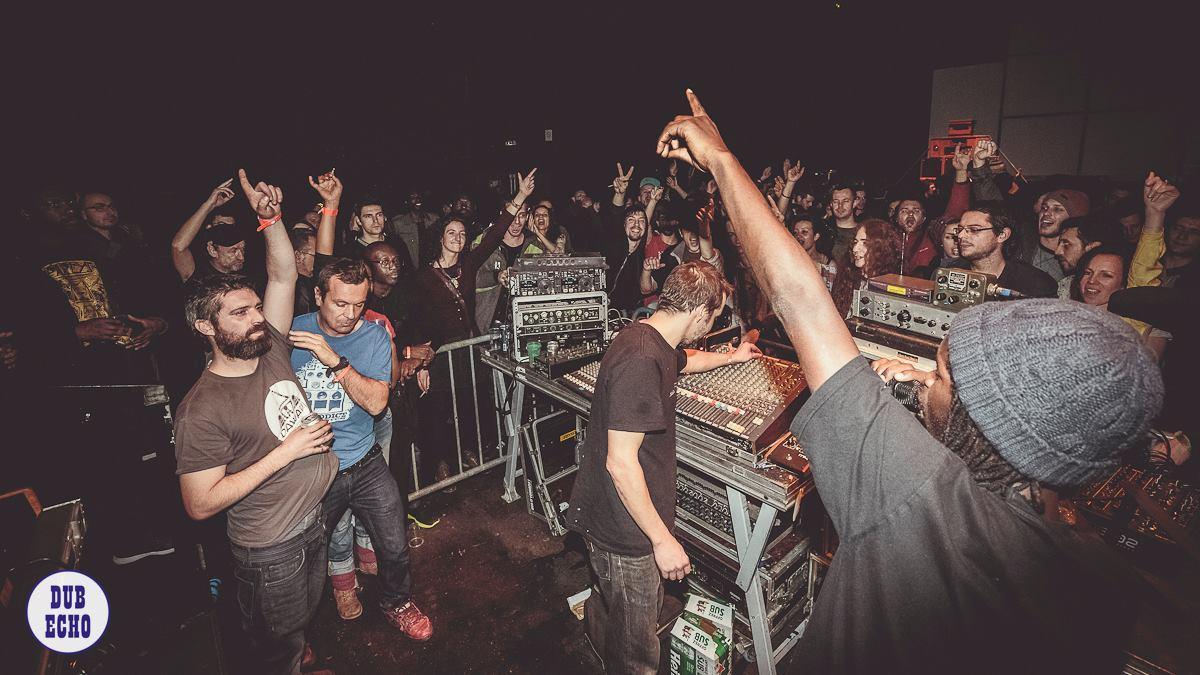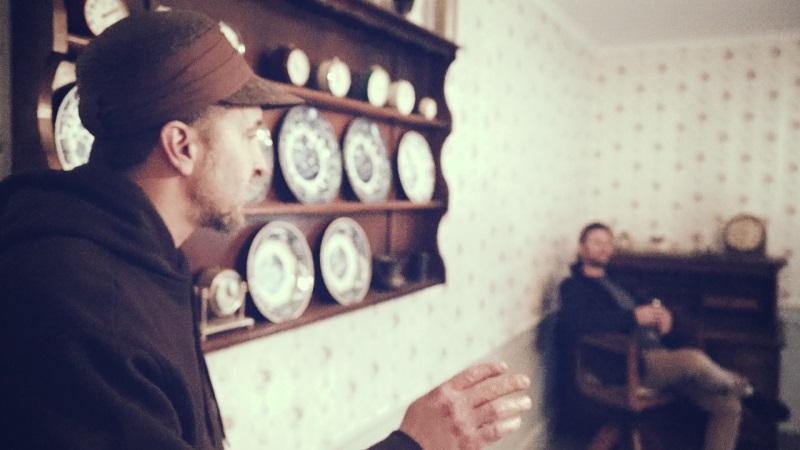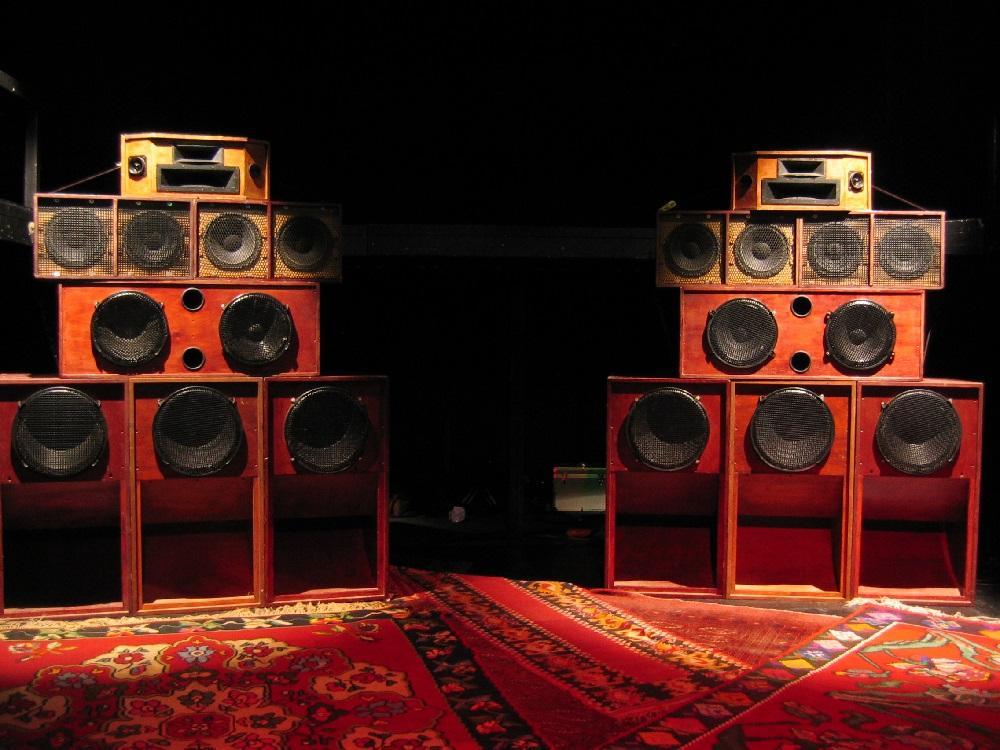 Il a joué là-bas :
Dub Echo x Dub Addict Sound : 20 Years BDay (2022) - Club Transbo - Villeurbanne (69)
"Dub Factory #1" - Le Clapier / Saint Étienne (42)
"5 Years of Bat Records" - Coopérative de Mai / Clermont-Ferrand (63)
Pilah Feat. Learoy Green - Dub Camp Festival 2023- Joué Sur Erdre (44)
Hadra Festival, Festipop, No Logo Festival, Ja' Sound Festival, Festifouach, Riddim Collision
Dub Echo, Dub Master Clash, Nuit du Dub, Telerama Dub Festival, Dub Riot, Dub ô Totem, Dub It to the Moon, Banzaï Lab
Rock School Barbey, Le Transbordeur, Le Drak-Art
And many more...

CONCERTS A VENIR
Retrouvez toutes les infos et réservations des artistes du label